In Action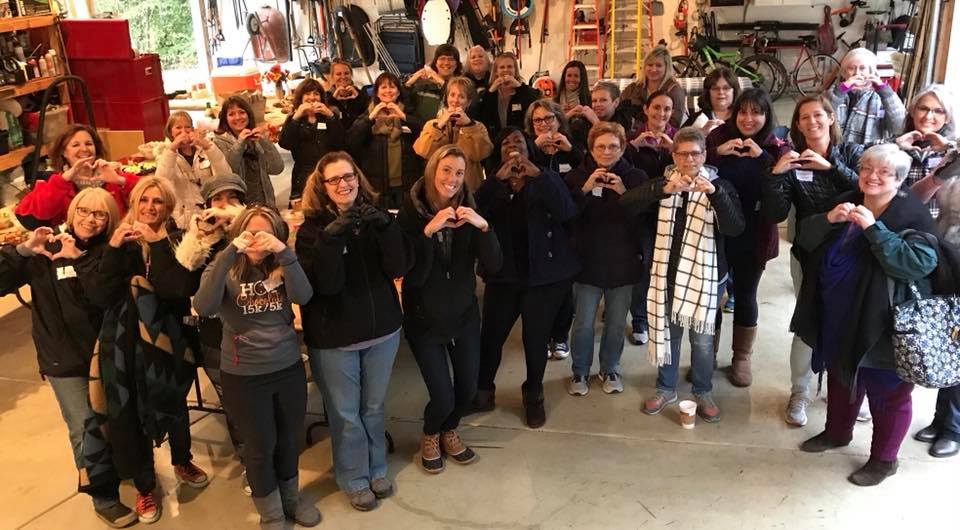 Women Loving Well ~ Belonging Gathering
What a beautiful night we had for our Crossroads Women Loving Well Belonging Gathering! So thankful for the amazing women who came, and the love that was shown. We sat by the fire talking and connecting, ate good food, prayed, and laughed a lot! We even got to help finish and pray over blankets made for Pastor Daren and Matt, and then were able to present them at church on Sunday. So cool to see all the women truly loving well!

S3-Second Saturday Serve
Thank you to everyone who came out this month for S3-Second Saturday Serve! We got 240 food boxes packed, and 4 care baskets arranged to show our appreciation for our local Police Departments! It was great having each station represented by a police officer! Beautiful morning of loving well by reaching out!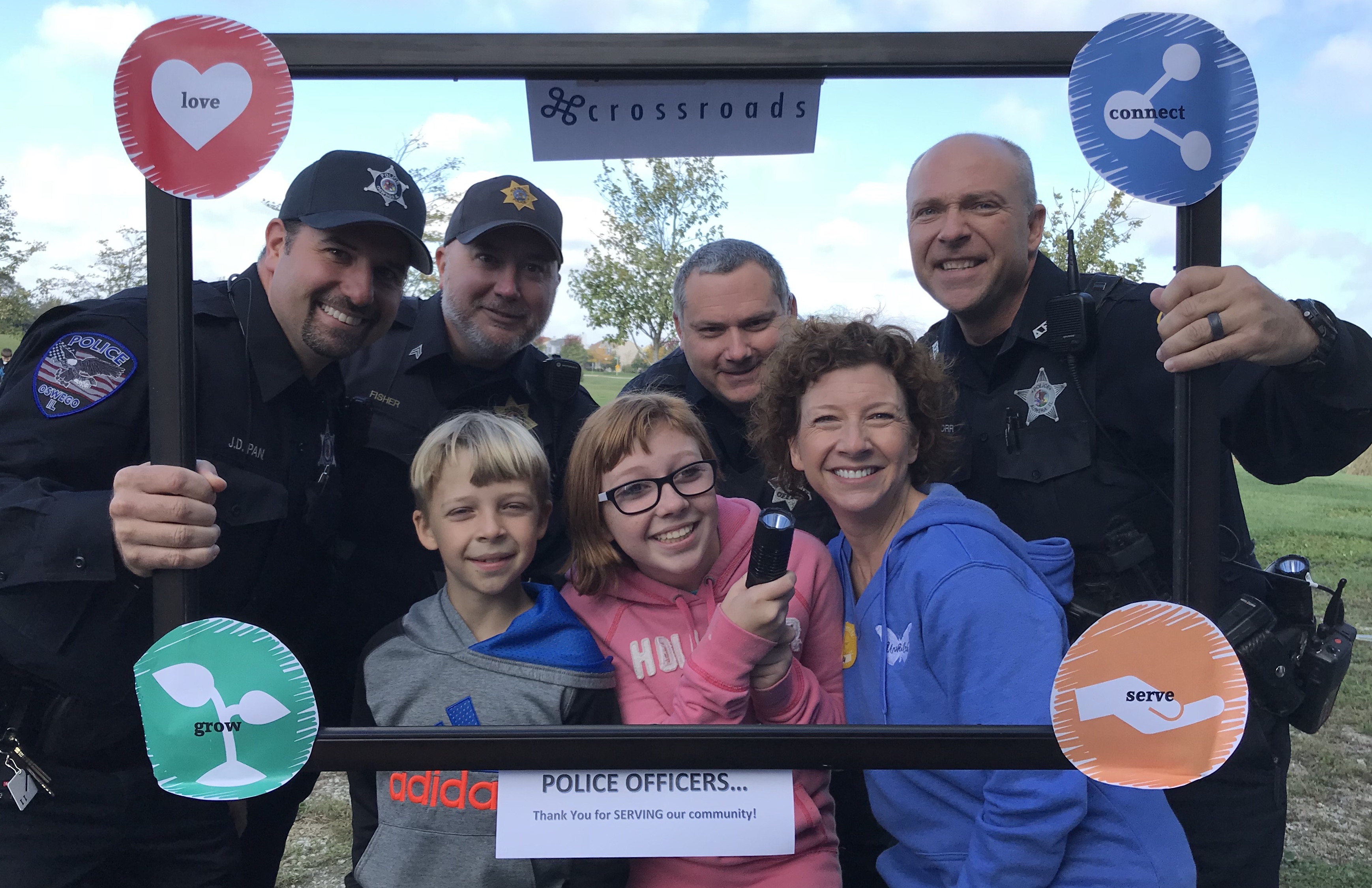 Food Drive Sunday Update
Thanks to your generosity and the generosity of others we collected over $25,000 in food at Meijer! What a HUGE praise God! This should keep our Food Pantry full until late February to early March. That amount of food will fill 600+/- food boxes, and each of those food boxes will feed someone for approximately 3-4 days! Thank you again for loving well by reaching out and helping to support those in need in our community! Also, THANK YOU to ALL who served at Meijer and back at The Shed for the unload...we couldn't have done this without you!.
The Harbor (9th-12th)
Our High School Students have been enjoying their Fall semester at The Harbor! They have, Bible teaching, small group time, game time, and snacks! Each week they work on building relationships with their peers, leaders, and most importantly with God. It's not too late to join in on the fun at
The Harbor
! We hope to see you next week!
The Dock (6th-8th)
Our Middle School Students kicked off their Fall semester with The Dock! There was worship, Bible teaching, small group time, and games! It's not too late to join in on the fun at
The Dock
! We hope to see you next time!
Crosswalk (1st-5th)
Our 1st-5th Graders had a blast as they began their Fall semester of Crosswalk! They had Bible teaching, small Group time, and FUN! It's not too late to join us at
Crosswalk
! Looking forward to seeing everyone next week!
S3-Second Saturday Serve
At S3-Second Saturday Serve we packed 120 food boxes for those in need in our community. We also prepared appreciation gifts for teachers in our surrounding districts
. A huge thank you to all who came out to love well by reaching out!
The Bridge Sundae (4th & 5th)
Bridge "Sundae" students had a blast as they got to meet their teachers, get the full church tour, play games and eat lots of ice cream sundaes.
Brittany Gibson - East Asia Missionary
One of our own from Crossroads, Brittany Gibson, spent 10 months in East Asia as a missionary on a college campus. She went there on faith...not knowing the language or anyone there...and God showed up!! Brittany was able to reach out to fellow college students and even with the vast language barrier she was used by God to share the Gospel of Jesus Christ in that community. Students came to Christ during her time there!! All glory to God!!
Alive at Wells
May people came out for live music, a Story Walk, food, and FUN at Alive at Wells. It was a beautiful night of relaxation and conversation as people sat in Wells' Garden and visited together. Just truly a fabulous evening!
5th of July on Big Cross Hill
Many folks from our Crossroads family, as well as our community, gathered on Big Cross Hill for the 4th of July fireworks...and then the rains came!!! Soooo we then gathered again the next night and enjoyed the fireworks on July 5th, instead! It was a great time of fellowship and fun for those that attended!
Middle School Centralia, MO Mission Trip
Our Middle School students returned to Centralia, Mo, for their Mission Trip. They cleaned out closets, did landscaping, organized/cleaned an elderly couple's home, built a deck, and other odd jobs around town. This community always welcomes us with open arms, and it is such a blessing to serve them when we go there. New relationships were formed, and old relationships were deepened. God was glorified in and through it all!
High School Benton Harbor, MI Mission Trip
Our High School students headed to Benton Harbor, Michigan this year for their Mission Trip. They did landscaping, painting, office work, raking, and other odd jobs to help those in need in that community. They were such a blessing there, and that community was a blessing to our students, as well!
Adult Juarez, Mexico Mission Trip
We had a team of 25 Crossroadians travel to Juarez, Mexico to build 2 homes for families in need in that community. It was a HOT week with "feels like" temps hitting 120F...but these teams, with God leading them, were able to complete both houses, and at the end of the week present each family with a Bible, and the keys to their very own home!