Women's Ministry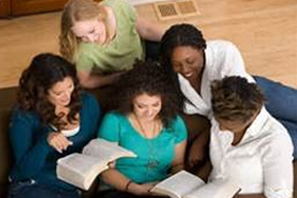 As a woman, you know that growing your relationship with the Lord and with others is challenging in our modern times. The pace of life can be fast, the pressures intense. We're often so busy taking care of everyone else—whether at work, at home, or both—we take too little time to nurture our own spiritual, emotional, and relational health.
Crossroads Women's Ministry is focused on these needs. Join us for laughter, encouragement and spiritual refreshment. We are real women, sharing real life!
For a listing of what studies are currently available, including mom2mom, please go to Life Groups on our Home page, and then select Study Groups.